Crawl Space Encapsulation & Inspections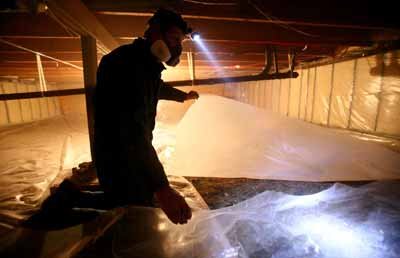 At Florida Foundations & Concrete Leveling, we provide area homeowners with effective solutions for crawl space issues. We know that a lot of people tend to overlook this space as there isn't much time spent here by people, however, what is happening in a crawl space can greatly influence the rest of the home, including its structural integrity. Our team can provide you with a free assessment. Then, if needed we can encapsulate the crawl space which will include the installation of vapor barriers, floor liners, and more.
Identifying Your Crawl Space Problem
Some spots on the floor of the home, floors may feel like they are un-level
Home smells musty (mold is developing)
Water can be seen pooling up next to the footing
Home feels very humid and uncomfortable
Unwanted critters can be seen going into and leaving the space
Get a Dry, Healthy Crawl Space
To get more information about our services and moisture control solutions, contact our experts today online or at 407-900-2508 to schedule your consultation. Someone from our office will be in touch with you shortly to schedule a time for a consultation that will fit in with your busy life!